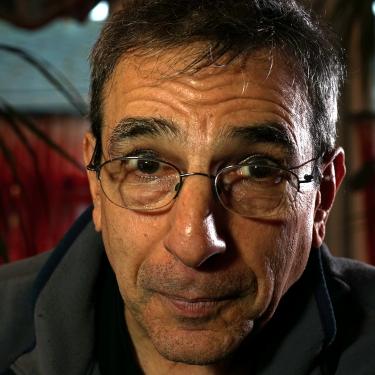 As the Webmaster of IAUJC I have long admired the energy brought to Ithaca in offering programs to the general public of all ages. I am especially interested in Holocaust remembrance and am an active participant of the Ithaca Second Generation (Holocaust survivors) group.  I am also involved in the local Democratic Party.
I would like to see programs that unite Jews and non-Jews around the issues of tolerance, especially in regards to immigration and systemic racism. 
Celebrating ourselves is positive, celebrating how we are connected in the fabric of American life is positive, fighting anti-Semitism is our survival and becomes an affirmation of not only our survival but also our strength as a multicultural society.
What can we do? There is a mystical Anti-Semitism that doesn't even need Jews which worries me the most. I will fight hate in all the activities I am involved in.
I am proud to be a son of a Holocaust survivor and will dedicate the rest of my life to trying to make this a better world.  I hope some of this can be realized by my work on the Board.