Robert and Marcia Ascher were actively involved in Ithaca's Jewish community for more than 50 years. Marcia Ascher died in 2013 and Robert Ascher died in 2014. In a final gesture of support, the couple bequeathed a $500,000 endowment to the Ithaca Area United Jewish Community.
Robert, a Cornell University professor emeritus of anthropology, and Marcia, an Ithaca College professor emerita of mathematics, were longtime members of Temple Beth-El. In the 1970s, the couple created a Holocaust library at Temple Beth-El when they contributed 80 volumes to the synagogue. Marcia also helped establish the first board of directors for Ithaca College's Hillel, which supports Jewish activities on campus.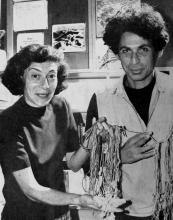 To honor the contributions of the Aschers, the IAUJC sponsored an event on Sunday, Oct. 18, 2015, at Emerson Suites at Ithaca College. 
Barbara C. Johnson, a professor emerita of anthropology at Ithaca College, presented a talk on the Jewish women's folksongs from Kerala in southern India in honor of the Aschers' ethnographic interests.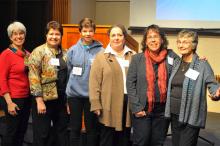 "The IAUJC is very grateful to the Aschers for their foresight and generosity," said Marjorie Hoffman, the IAUJC program and campaign chair. "Their gift will help us in our efforts to broaden our programming and the opportunities we offer to the Ithaca community."
While the IAUJC supports Jewish communities throughout the world, the Aschers specified that their endowment be used for programming in the Ithaca area. One initiative that has been made possible by their gift is the creation of a scholarship fund for Jewish camp and teen summer experiences.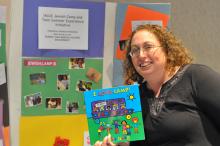 The scholarships will be available to local youth between the ages of 6 and 18 who would like to attend a Jewish overnight camp or a teen summer experience, such as a trip to Israel. Hoffman said the bequest by the Aschers has moved other members of the Ithaca Jewish community to identify the IAUJC as a recipient and caretaker of family legacies. "We are proud to be seen as a dependable custodian for families and individuals who value the Jewish community, both in Ithaca and around the world," she said.
The event at Ithaca College opened with an exhibit of the Aschers' work. The exhibit included films and sculpture by Robert and ethnomathematic displays by Marcia.