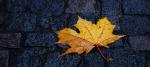 Gathering of Second Generation (2G) Survivors of the Holocaust in Ithaca
At least one member of our families survived the Holocaust. They emigrated to safety prior to, during, or after World War II—many moved or ran from one to country to another, they escaped, some were part of resistance movements, some hid, some were hidden, some of our families suffered internment in Nazi concentration camps and death camps. They were forced laborers and enslaved to dominant regimes—from Nazi, to Russian, to those of other countries of Europe.  Some of them survived with their families intact, some lost their entire family, some formed new families.  Some got out with their fortunes, some had not much to lose, some lost or had everything confiscated. Most suffered combinations of these horrors and more.
As we grew up, some families never shared their experiences and some couldn't stop talking about it.  Many of us have been affected by the trauma of their experiences. We share one or more of the following interests concerning our experiences:
What is our responsibility to preserve and transmit the her/histories of this period so that they are instructive to the next generation in how to prevent the seeds of hatred from taking root, and if already rooted, from becoming toxic and dangerous?

What can be learned about the intergenerational transmission of trauma and how might we help one another and others who still suffer?

How does our being the Second Generation (2G's) influence how we react to the increase in visibility of supremacist movements, and what if anything, can we do about it?
As a group, we represent every imaginable Jewish category and affiliation: from where our families immigrated, whether they were religiously Jewish or not, how they survived, escaped, where and how they landed and how we came to be in Ithaca.  It is our hope that we will extend the reach of the Ithaca area Jewish community to those who have experienced growing up in homes that were directly affected by the Holocaust. Individuals may or may not be affiliated with the IAUJC in any other way.  Numbering so far over 65 persons in the area who are 2G's, we span from Jewishly very observant, to members of Temple Beth El, Tikkun v'Or and Kol Haverim, to Jews born into or practicing other faiths, to secular Jews, to Israelis, to Zionists, to 'gastronomic' Jews, and variations in-between.
If you are a member of the second generation of families that survived the Holocaust, we invite you to join our Gathering. We meet on one Sunday each month at The History Center and our Gathering is affiliated with the IAUJC (Ithaca Area United Jewish Community). To ask a question or learn more, contact Vally at secondgeneration@iaujc.org or 607-257-5181.  
PS: If you are a member of the Third or Fourth Generation Survivors of the Holocaust, and interested in launching a group, please contact Vally.
The History Center
401 E State St
607-257-5181